She Helps Divorced Women Love Themselves & Embrace Freedom to Create the Live They Deserve. A Special Conversation with Love & Transformation Coach, Jennifer Butler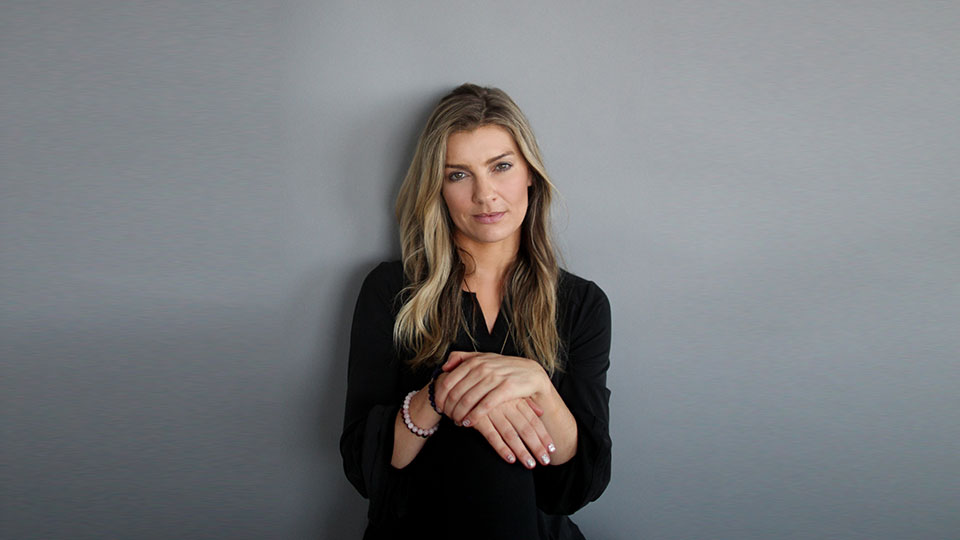 Q: So, before we jump into specific questions, why don't you give us some details about you and your story.
JB: I am a solo mom of my amazing 13 year old son, a solopreneur, and true lover of life. I grew up in Rockland County, New York, and have lived in 4 major cities since then. I absolutely love learning and am passionate about the work that I do.
Beyond an extensive education, I've navigated through my own intense life challenges, including an extremely high conflict divorce, all of which I feel grateful for. For me, life is about growth and expansion, and I know these experiences have allowed me to do just that. My mission is to empower women to face all challenges with love by taking radical responsibility in their lives. 

My work can be found on JennJoyCoaching, Worthy, ESME, DivorceForce, and Instagram.

I am also a podcast host and have a show called, Deep Chats Podcast, which I host with Leah Morris, I was also the host of Season 2 of the Worthy Podcast, "Divorce and Other Things You Can Handle."
Q: When did you know you would want to pursue a career as a life coach?
JB: I am pretty sure I've always wanted to "save the world." I had a million ideas about what that might look like as a child, and as I grew up, I began figuring out how I could put that into action. After my own divorce in 2010, I realized it was time to decide what I was going to do as I moved forward. I knew I wanted to use my own experiences to help guide women on their journey, and after a lot of research, decided coaching would be the best way to do that.
Q: Can you share with our audience the type of services you can provide to them?
JB: I am a powerfully intuitive coach who is certified in the Conscious Uncoupling and Calling in "The One" coaching methods, a certified health coach, communications & life mastery specialist, writer, and podcast host dedicated to helping women fall fiercely in love with themselves so they can embrace their freedom to create the love and life they truly want and deserve to have. I work with women who are considering a divorce, navigating a current divorce, or having difficulty moving through a past divorce. I provide one-on-one coaching as well as a membership community called Thrive After Divorce.
Q: What is your coaching philosophy for success?
JB: It is by taking radical responsibility for your life, that you can love yourself fiercely and embrace your freedom so that you can then create the life you truly deserve.
Q: How do you know if a client is right for your service?
JB: When a woman is ready to stand in the perspective of being a creator in their life and ask themselves the question "How am I the source of whatever I am experiencing in my life," without getting caught up in blame or shame, then I know they are the right fit for working with me.
Q: After high school, where did you feel your career path would take you?  
JB: I honestly thought I would be a psychotherapist. My plan was to eventually work toward a PhD. I definitely did not expect to end up where I am now. 
Q: Can you tell us how you manage your work life balance?
JB: As a solo mom, this is pretty challenging. I am very scheduled, rely heavily on my routines, ask for a ton of help A LOT, have taught my son (now 13) how to be independent and also help around the house. I do my best not to pressure myself, create the self-care and space I need to do the things necessary for me to have energy and stay healthy. I eat healthy, exercise daily, and make sure I am having fun and engaging in my own happiness. 
Q: What's one lesson you've learned in your career that you can share with our audience?
JB: Failure is part of the process. When I first began working as a solopreneur, I had a really hard time accepting failure. I almost threw in the towel pretty quickly. I stuck with it though and realized that any time I am going to take a risk, failure is part of the journey. I do the work I need to do so that failures become a part of the journey toward my goal, instead of them becoming the reason I abandon my goals. 
Q: Which woman inspires you and why? 
JB: Oh wow… so many women!!! I love and adore women and believe with all my heart and soul that when women support one another and love on one another, the possibilities are endless! A woman who inspires me is Brene Brown. Her model of vulnerability and living in your truth inspires me every single day. 
Q: What are some of the challenges you feel women face today?
JB: Trying to have it all and do it all without any help. I think women still face the judgement of one another. Let's be honest, women have historically been pretty hard on one another. It puts a lot of pressure on all of us to manage to do things in an acceptable way to avoid the critics around us. As far as we have come, I think this level of societal influence still exists and is something women have to actively work to let go of. 
Q: What advice would you give to young women who want to succeed in the workplace?
JB: Have the courage to take risks by being who you are and sharing that with the world. There is only one you, and the world needs whatever it is you feel passionate about contributing. Stand tall, use your voice, and have the courage to make mistakes. Anything is possible!!!
Ten Things About Jennifer Butler

1. I hate cheese
2. I am an extroverted introvert
3. I am afraid of heights
4. My dream is to one day live in another country.
5. My favorite number is 4.
6. If you could share a meal with any 4 individuals, living or dead, who would they be?
My dad, Freddie Mercury, Johnny Cash, Gandhi
7. What would you sing at Karaoke night? 
Bohemian Rhapsody
8. Who would you want to be stranded with on a deserted island?  
My son for sure!
9. Favorite City? 
Rome, Italy
10. Do you have any hobbies? 
Painting, yoga, meditating, riding my bike and reading