With Every Client Relationship, She Consistently Provides One-On-One Attention, Masterful Negotiation & Keen Knowledge of the Current Real Estate Market. Meet Miami Broker Associate, Ale Alfonzo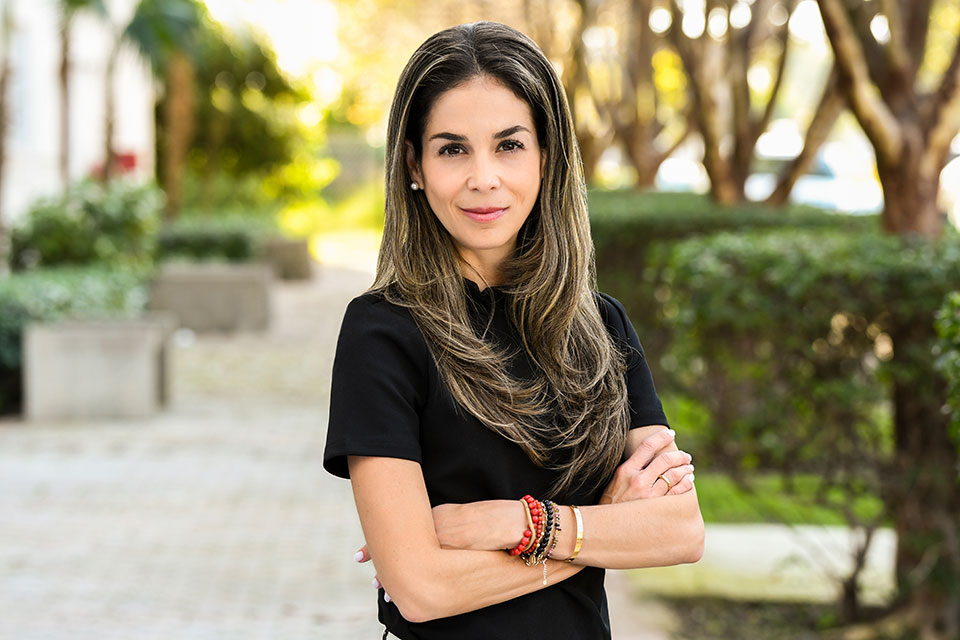 Driven by a passion for high-end marketing and brand positioning, Ale has spent more than eight years delivering tailored real estate services based on luxury-market insight and expertise. In a destination like Miami, a marketing and sales background is a huge advantage. Her experience allows her to present seller's properties in the most appealing light while also helping buyers see beyond properties that have been over- or under-promoted.
In addition to being a licensed real estate broker in the State of Florida who also operates her own real estate business, Ale also holds a Bachelor's Degree in Culinary Science with a specialization in Marketing. 

Outside of work, she enjoys giving back to the community and is an active supporter of St. Jude's Children's Research Hospital. She is fluent in both English and Spanish.

Q: Can you share with us what made you decide to have a career in Real Estate?
AA: FATE! I've always been drawn to connecting with people and nothing delights me more than helping someone find their dream home. 
Q: Can you share with our audience what Buyers & Sellers can expect when they work with you?
AA: With every client relationship, I consistently provide one-on-one attention, masterful negotiation, and present my keen knowledge of the current real estate market and emerging trends. Originally from Venezuela, I have also lived in Oxford, England, and New York City prior to calling Miami home. This gives me a global perspective when it comes to serving my clients and a broad understanding of the types of properties and lifestyle experiences Miami offers to different clients. And with the added power of Compass, I am using technology to simplify the search and sell process for every client.


Q: What types of properties do you specialize in?
AA: From commercial to premium luxury residential properties, my approach works. I am frequently the agent of choice for discerning buyers who work in Miami's medical, legal, and financial sectors, and I specialize in the city's most desirable high-end neighborhoods, including Brickell, Key Biscayne, Coconut Grove, Coral Gables, and Pinecrest.


Q: How has Covid-19 changed the Real Estate Industry? Do you feel these changes are permanent?
AA: A year ago we would have never guessed that home offices would be trending in the search for a new home. COVID-19 is already affecting the real estate market and what buyers are looking for. Here are some real estate trends that have emerged from COVID-19: 
Low inventory in Miami and South Florida, creating a sellers' market (now is the time to sell!).
Buyers looking for multi-purpose areas for home offices, exercise rooms and more. 
Buyers are moving to the suburbs or are more open to looking in additional areas that they once wrote off.
Many homeowners are looking for a second home. 
Outdoor luxury searches are also increasing the request for more outdoor space, pools, summer kitchens and cabanas. 


Q: If we interviewed all your clients … what is "one" common word that comes up when they describe working with you?
AA: Patience. Many of my client's express gratitude towards my attention and patience working through the home-buying and searching process to find the perfect home for them, no matter how much work I need to put in. 


Q: What was your first job? And how did it shape or impact you?
AA: My first job was at our family company in Caracas, Venezuela. My great grandfather founded Alfonzo Rivas & Cia in 1910. Ever since I was born, I've had a very strong connection with my father, he is my mentor. His example is what made me realize early in life that there are no "superpowers" and that if you really want something its only in you to get it. Every school vacation before spending our summers here in Miami or NYC I would work at the company for a month. 
In 1986 I worked for the Human Resources Department from 7:00 am to 5:00pm and after 4 weeks of hard work finally pay day came and I had to go to the Finance Department to collect my payment. I was so happy, finally I had the money to buy a "Powell Peralta skateboard" until my father said: "I'm very proud of you, you've worked so hard that I'm going to give you the same amount you earned and invest it in the stock market under your name so that when you are older your money is duplicated". From that day, I learned one of the most important lessons of my life, it changed the way that I perceived money in a way that has helped me achieve many great things. I didn't get to have the best skateboard back then but I was able to learn from a very young age the power of financial planning.


Q: Can you tell us how you manage your work life balance?
AA: Anyone that knows me will say I don't balance it very well and that I work to much… but the truth is that I don't see my job as work, I LOVE what I do and its part of my life so basically while I'm living I'm doing my job. Real Estate is my passion and as a career it's very easy to fit into your lifestyle, at least for me.


Q: What's one lesson you've learned in your career that you can share with our audience?

AA: Knowledge is power! Miami is not an easy place to start a Real Estate career, the competition is hard. When I started It amazed me how easy it was to get a Real Estate License and I realized very early in my career that the one thing that would get me to the next level was knowledge. Know your market, become an expert!!


Q: Which woman inspires you and why?
AA: Amelia Earhart. The first time I learned about her story was in 6 the grade when I had to do an essay for English class. The fact that she pursued her dream even though according to everyone it wasn't right because of her gender made me realize that we are actually who we want to be and that the only one who can stop us is ourselves.


Q: What advice would you give to young women who want to succeed in the workplace?
AA: Do what you love, and you will succeed! Every start is hard but if you fall, stand up again, keep going, reevaluate your strategies, celebrate your victories but learn from your failures, and most of all keep learning because no one can take from you what you have learned.

Five Things About Ale Alfonzo

1. If you could talk to one famous person past or present, who would it be and why?
Oprah Winfrey for sure. It has always amazed me how she managed to become the icon she is Today. It's not usual to find someone that is complete. I really admire how she has managed to maintain her beliefs while adapting to the changes.


2. If you could choose to do anything for a day, what would it be?
I would go to the Angel Falls in my country Venezuela without doubt.

3. Favorite dessert?
Fried Oreos

4. What was your favorite subject in school?
Math

5. What's your favorite type of foreign food?
French