She's a Passionate & Caring Lawyer Dedicated to Helping Families Meet Miami Attorney, Amber Kornreich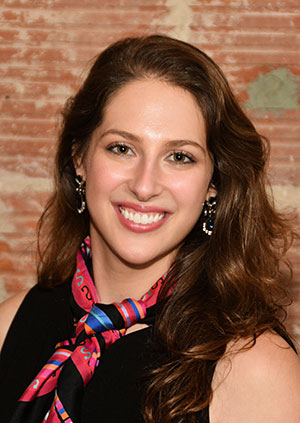 Q: After high school, where did you feel your career path would take you? 
AK: I was interested in pursuing government service after high school. 9/11 was a defining event of my early life. I studied Islamic and Middle Eastern Studies at Brandeis University. Studying the history and culture of the Middle East opened my mind in a way I never could have imagined. Now as a divorce lawyer, I use some of the conflict resolution techniques I learned and cultural understanding I gained during those years. 
Q: Why did you decide to attend law school?
AK: I come from a legal family. I was born to be a family lawyer. My mother was the Administrative Judge of the Domestic Violence division in Miami-Dade County and my Father is considered to be one of the top matrimonial lawyers in the United States. My Uncle, David Kornreich, who was a mentor to me, was an extremely well-respected labor lawyer and worked for the United States Department of Labor and the National Labor Relations Board. My family raised me to be intellectually curious, to live with integrity, and to research everything. Law School was a natural next step.  
Q: Can you share with our audience, the types of law your firm specializes in?
AK: Kornreich & Associates is a boutique marital and family law firm in Miami, Florida. We practice exclusively family law with a focus on divorce cases involving complex financial and children's issues. We are a Father and Daughter legal team. 
Q: What aspects of the daily job of being a lawyer interest you the most?
AK: The most rewarding aspect of being a lawyer is being able to help clients with their most intimate and personal problems. I became a lawyer to make a difference in people's lives. It is a privilege to be able to guide clients through divorce, which can be one of the most challenging transitions in a person's life. 
Q: If we interviewed all your past clients … what is "one" common word that comes up when they describe working with your law firm?  
AK: "Professionalism." We believe in treating everyone with dignity and respect. Marital litigation can get very heated and personal. We make civility a top priority no matter the circumstances. 
Q: What's one lesson you've learned in your career that you can share with our audience?
AK: I learned from my Father, who has practiced for 40 years, that the practice of law is a long road. Success takes dedication and time. It can take lawyers decades before they have truly mastered the craft, and even so, there is something new to learn every day. This has helped me stay on track towards my career goals and to embrace the learning process. 
Q: What advice would you give to young women who want to pursue a career as an Attorney?
AK: Reach for the stars! If you have a passion for helping other people, reading, writing, and advocacy, you will make a great lawyer. Read as much as you can, prepare to work hard, and seek out mentors who can help you along your journey. 
Q: Which woman inspires you and why? 
AK: I am inspired by my Mother, the late Judge Amy Karan, who passed away in 2013. She dedicated her life to protecting victims of domestic violence. She was a Judge, Judicial teacher, law school professor, author, and public speaker. Many of her writings continue to be used in Domestic Violence trainings nationally today. She used her voice to advocate for victims, many of whom were also mothers, around the world. At 45 years old, she was diagnosed with Multiple System Atrophy (MSA), a fatal neurological disease that forced her to retire, leaving her work unfinished. I am committed to continuing her legacy of giving back.
Q: What are some of the challenges you feel women face today?
AK: The coronavirus pandemic has posed major challenges for women in the workforce. Many women are now juggling homeschooling, taking care of sick family members, keeping the fridge full, cooking, cleaning, and other domestic work in quarantine while also maintaining demanding full-time jobs. Their colleagues must recognize these challenges and support women in their circles as they navigate this unique new reality. 
Q: If you could change something in the world, what would it be?
AK: I would love to see people be more compassionate and understanding towards others. So many problems could be resolved with just an ounce more patience and kindness. 
Five Things About Attorney Amber Kornreich

1.If you could talk to one famous person past or present, who would it be and why?
Although he was only "famous" to our family, I would love to speak with my Grandfather, Alfred Swire. I have watched videos of him and read beautiful love letters he wrote to my Grandmother, Sadye Swire. He was a businessman and philanthropist who was very dedicated to Jewish learning. Together, my Grandparents founded a College of Judaic Studies on Miami Beach. They made sure everyone in our family valued education and gave back to the community.  
2. What book are you currently reading? 
"Hour of the Wolf" by Paul Lipton. I received the book as a gift while participating in Dade Legal Aid's Leadership Academy. The author, Paul Lipton, was a prominent family law trial attorney who now promotes professionalism in the practice of law and mentors many young lawyers full-time. The book is special to me, and the message of enjoying each day really resonates.  
3. If you could choose one age to be forever, what age would it be and why? 
I think there is a beauty and wonder to every age. I have enjoyed a great and full life so far, and have heard the best is yet to come …
4. What app can't you live without? 
Spotify. Music makes everything better.  
5. What is one thing you will never do again? 
I will never again take time for granted. Being socially distant during the pandemic and seeing the destruction of the disease has reminded me of how valuable each moment we spend with our loved ones and friends is. We all have to appreciate every day of our lives and prioritize good health and safety.